Speaker stands not included.
Highlights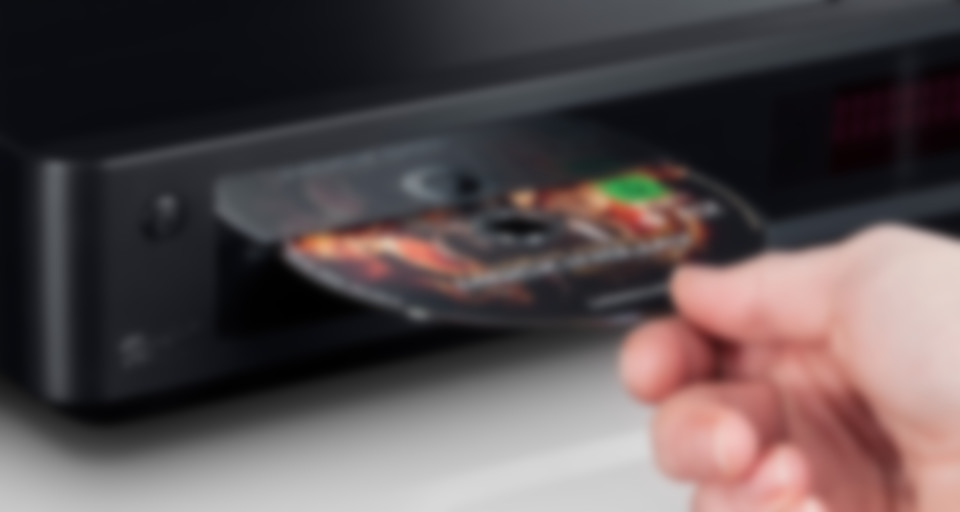 Why we love this product
Single-purchase home cinema perfection is finally here. The System 4 Impaq is a THX-certified surround system that comes complete with a Blu-ray A/V receiver.
Key advantages at a glance
Ready-to-play 5.1 complete Blu-ray system with THX certified speakers
Slim-line Blu-ray A/V receiver with HD audio, 3D, Bluetooth streaming and DLNA
Comes with matching components and everything you need for instant play, including high-end speaker cables
Compact 2-way flat membrane satellite speakers in compact ISO A4-size design
Produces balanced sound across the entire frequency spectrum
Slender high-performance subwoofer uses 3 woofers for deep bass as low as 35 Hz (-3dB)
2-way dipole surround speakers create an authentic cinema atmosphere
MKV- and DivX-HD support, FM radio with RDS, USB, 7.1 option, slot drive, NFC, aptX, LAN
Speaker stands not included.
Features
All technologies at a glance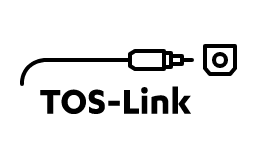 Icon - digital audio input - optical TOSLINK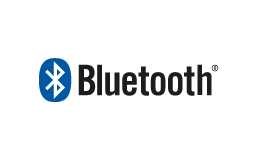 Streame Musik kabellos vom Smartphone, PC, Notebook oder iOS- bzw- MAC-OS Gerät auf den Lautsprecher. Videoton wird Lippen-synchron übertragen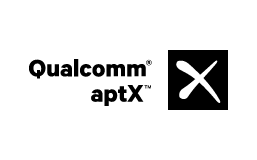 Bluetooth aptX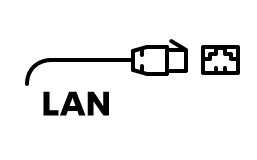 Anschluss zum Ethernet (LAN)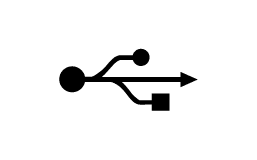 USB-Schnittstelle<br><br>Hinweis: Funktionsumfang der Schnittstelle kann je nach Produkt variieren. Nähere Infos zu diesem Produkt auf der Webseite oder in der Anleitung.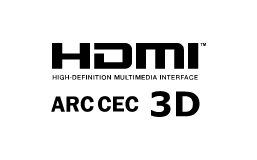 HDMI-Anschluss mit 3D-Unterstützung sowie ARC (Audiorückkanal) und CEC (Steuerung mit der TV-Fernbedienung)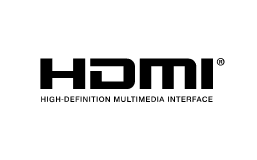 HDMI-Anschluss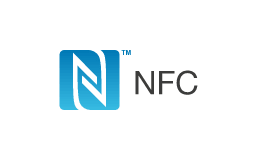 NFC enables a simple connection of two Bluetooth devices without complex pairing.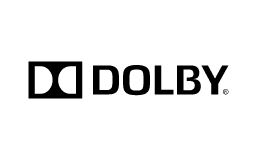 Unterstützt das klassische Dolby Digital Surround Tonformat, welches auf DVD oder Blu-ray gespeichert ist.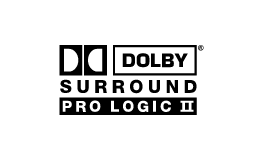 Dolby Pro Logic II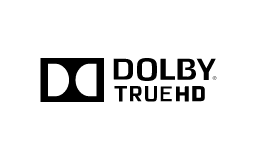 Verlustfreies, digitales Mehrkanaltonformat von Dolby speziell für Blu-rays entwickelt.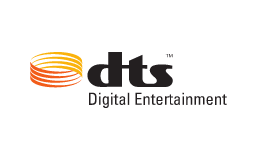 DTS Digital Surround: DTS is a multi-channel sound variant for playing DVDs or Blu-rays with a maximum of 6 soundtracks for a sound channel allocation of 1.0 up to 5.1 surround. However, this DTS variant does not support the DTS HD Audio codec.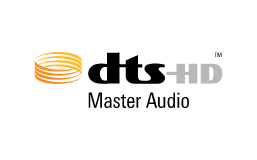 Verlustfreies, digitales Mehrkanaltonformat von dts speziell für Blu-rays entwickelt.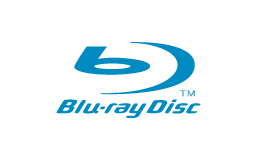 Beinhaltet einen Blu-ray-Player zum Abspielen von Blu-rays, DVDs, CDs.
CD Player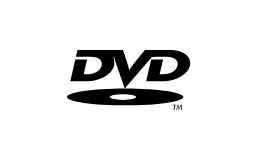 Spielt DVDs, DVD-Rs und DVD-RWs.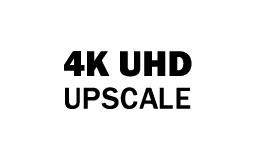 Icon - 4K UHD Upscale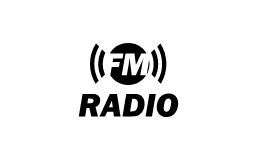 Classic FM radio reception.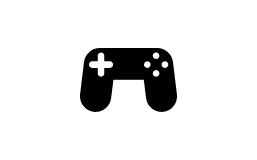 Für Spielekonsole wie Playstation, Xbox oder Nintendo geeignet.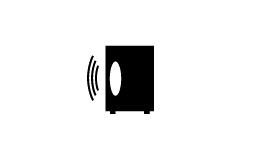 Front-firing subwoofer
Bringing cinema sound to your living room
The System 4 offers all the advantages of THX tested and certified acoustics, but is small enough to be easily integrated into any living space. The ability to reproduce not only movie soundtracks but all kinds of music at the highest Hi-Fi level makes the System 4 an excellent and very versatile 5.1 home cinema set.
A Teufel cable with a 1.0 mm² cross sectional area is recommend for multimedia systems and less expensive home cinema systems where only short distances need to be covered.
CCA Wires
The wires within this cable are made from copper-clad aluminium. CCA cables have the same electric conductivity as full copper wires but weigh less, making them easier to work with.
More wire strands per cable
The loudspeaker cable contains an especially high number of strands for extra flexibility and conductivity.
Robust jacket
The extremely robust yet flexible outer jacket protects the high-quality cable inside. The positive pole is indicated.
Connection
The loudspeaker cables can be connected directly to the amplifier/loudspeaker or by means of a banana plug.
Delivery
One loudspeaker cable plus cable ties with Velcro is delivered in separate packaging.
Impaq 8000 Blu-ray Receiver
The Impaq Blu-ray A/V receiver is a Blu-ray/DVD/CD player, AV receiver, network player, radio and much more. You won't require any other device to enjoy 5.1 surround with the best possible sound and greatest number of playback options. A single slimline receiver measuring just 8 cm tall is all you need.

The Impaq 8000 delivers balanced sound and stable levels across the entire frequency spectrum. A highly efficient class D amplifier from Texas Instruments gives the little system plenty of power.

The system's ability to process and decode video content is also state-of-the-art. Not only does the Impaq 8000 support this standard, an integrated upscaling function can convert HD content into 4K.

PlayStation 4, Xbox One, Wii U, television, SAT or cable receiver, Apple TV, smartphones and tablets can be easily integrated itno the system via one of the Impaq's HDMI, digital or anlog inputs.

7.1 option: An RCA pre-out connection on the back makes it possible to expand 5.1 into 7.1 setups. Note that active speakers must be connected to the pre-out. With a Rear Station 4, even passive speakers can be integrated and wirelessly controlled.

Rear speaker optional wireless
With the optionally available REARSTATION the rear speakers can be controlled without continuous cabling to the AV receiver.

Front
The REARSTATION transmitter module sends sound signals for the left and right surround channels wirelessly from the AV receiver to the two REARSTATION receiver modules, which can be placed near the rear speakers. There is no need for cabling through the entire room.

Back
The two REARSTATION receiver modules transmit the sound signals from the transmitter divided into the left or right surround channel to the designated rear speakers. There is no need for cabling through the entire room.

Included components
System 4 Impaq "5.1-Set"
1 × Impaq 8000 Blu-ray Receiver – Black

1 × IP 8000 RC Remote Control – Black
1 × FM antenna for IP 8000 BR
1 × Power cable – Black

1 × 30m Speaker Cable 1.0mm² - C1030S – Black
1 × Pair Dipole Speaker S 400 D – black - white

1 × Dipole Speaker S 400 D (Right) – black - white
1 × Dipole Speaker S 400 D – black - white

3 × Satellite Speaker S 400 FCR – black - white
1 × HDMI-2.0 round cable 1.5m – Black
1 × Subwoofer S 4000 SW – black - white
1 × Subwoofer-Cable 2.5m - C3525W – Black
Speaker stands not included.
Specifications
Impaq 8000 Blu-ray Receiver

Slim-line Blu-ray AV receiver with HD audio, 3D, streaming via Bluetooth and DLNA

| | |
| --- | --- |
| Width | 40 cm |
| Height | 8 cm |
| Depth | 36 cm |
| Weight | 4,8 kg |

| | |
| --- | --- |
| Cinch output stereo | 1 |
| Bass driver output | 1 |
| Cinch input stereo | 1 |
| Digital inputs coaxial | 1 |
| Digital inputs optical | 1 |
| Bluetooth | Yes |
| Bluetooth aptX | Yes |
| LAN | Yes |
| USB 2.0 | Yes |
| HDMI 3D ARC CEC‌ | Yes |
| Video outputs - HDMI | 1 |
| Video inputs- HDMI | 3 |
| High level speaker outputs | 5 |
| NFC | Yes |
| HDMI Version | 1.4b |
| HDMI Version | 1.4b |

| | |
| --- | --- |
| AAC | Yes |
| FLAC | Yes |
| MP3 | Yes |
| OGG | Yes |
| WAV | Yes |
| WMA | Yes |
| Dolby Digital | Yes |
| Dolby Pro Logic II | Yes |
| Dolby TrueHD | Yes |
| DTS Digital Surround | Yes |
| DTS-HD Master Audio | Yes |
| JPEG | Yes |
| Apple Lossless | Yes |
| ASF | Yes |
| HDCD | Yes |
| M4A | Yes |
| MP2 | Yes |
| Dolby Digital Plus | Yes |
| Dolby Headphone | Yes |
| Dolby Pro Logic | Yes |
| AVC/H.264 | Yes |
| BMP | Yes |
| DivX | Yes |
| DivX HD | Yes |
| FLV | Yes |
| GIF | Yes |
| MKV | Yes |
| MPEG1 | Yes |
| MPEG2 | Yes |
| MPEG4 | Yes |
| RealMedia | Yes |
| WMV | Yes |
| Xvid | Yes |
| BDAV | Yes |
| BDMV | Yes |
| Blu-ray | Yes |
| CD-Audio | Yes |
| DVD-Audio | Yes |
| DVD-Video | Yes |
| SVCD | Yes |
| VCD | Yes |
| BD-R | Yes |
| BD-RE | Yes |
| Blu-ray | Yes |
| CD | Yes |
| CD-R | Yes |
| CD-RW | Yes |
| DVD | Yes |
| DVD+R | Yes |
| DVD+RW | Yes |
| DVD-R | Yes |
| DVD-RAM | Yes |
| DVD-RW | Yes |

| | |
| --- | --- |
| Integrated DSP | Yes |
| Display | Yes |
| Power supply voltage | 230 V |
| Automatic on/off | Yes |
| Maximum power consumption | 700 W |
| Mains cable - IEC connector (non-heating device) | Yes |
| Safety class | 2 |
| Storage for settings when disconnected | Yes |
| Standby-Function | Yes |
| Standby-Power consumption | 0,4 W |
| Power output capacity impulse (peak) Satellite | 100 W |
| Amplifier configuration | 5.0 |
| Amplifier technology | Class D |
| Amplifier channels | 5 |
| 10/100-Mbit/s Ethernet | Yes |
| Audio-Digital-Analog-Converter | Texas Instruments |
| Integrated DD/dts/PLII-Decoder | Yes |
| Integrated True HD/dts HD/DD/dts/PLII-Decoder | Yes |
| OSD | Yes |
| Power output capacity sinus (RMS) Satellite | 75 W |
| 10-Mbit/s Ethernet | Yes |
| 4K UHD Upscale | Yes |

| | |
| --- | --- |
| FM | Yes |
| RDS | Yes |
| Channel memory slot - FM | 30 |

| | |
| --- | --- |
| Remote control | Infrared |
| Power source | AAA |

30m Speaker Cable 1.0mm² - C1030S

| | |
| --- | --- |
| Cross-section | 1 mm² |
| Cable length | 30 m |

Dipole Speaker S 400 D

THX dipole loudspeakers create authentic cinema sound with 2 midrange drivers (100 mm) and 2 tweeters (25 mm). Integrated keyhole brackets allow the speakers to be easily wall mounted.

| | |
| --- | --- |
| Width | 15 cm |
| Height | 23 cm |
| Depth | 17 cm |
| Weight | 3,5 kg |

| | |
| --- | --- |
| Terminal clamps | Screws |
| Minimum amplifier output power recommended | 20 W |

| | |
| --- | --- |
| Suitable for AV receiver | Yes |
| Suitable for banana plug | Yes |
| Maximum cable diameter | 6 mm |
| Removable front cover | Yes |
| Enclosure material | MDF |
| Enclosure surface | Lacquer, matte + laminate |
| Magnetic shielding | Yes |
| Net internal volume | 2,3 L |
| Keyhole plate mounted | Yes |
| Tweeter (number per enclosure) | 2 |
| Tweeter (diameter) | 25 mm |
| Tweeter (material) | Silk |
| Bass/Midrange driver (number per enclosure) | 2 |
| Bass/Midrange driver (diameter) | 100 mm |
| Bass/Midrange driver (material) | cellulose |
| Continuous power handling (IEC - Long Term) | 70 W |
| Sensitivity (2.83 V / 1 m) | 86 dB |
| Frequency range | 120 - 22000 Hz |
| Peak power capacity (IEC - Short Term) | 100 W |
| Maximum sound pressure level | 100 dB/1m |
| Impedance | 4 - 8 Ohm |
| Crossover frequency to Woofer (recommended) | 120 - 140 Hz |
| Acoustic principle | 2-way-system |
| Enclosure type | Closed |
| Screw hole diameter | 6 mm |
| Crossover frequency internal switch | 3500 Hz |

Satellite Speaker S 400 FCR

High-performance THX satellites with flat membrane technology for wide and uniform dispersion. 100 mm woofers and 25 mm tweeters reproduce a rich, full, and detailed sound equally well for movie soundtracks and music.

| | |
| --- | --- |
| Width | 29 cm |
| Height | 19 cm |
| Depth | 13,5 cm |
| Weight | 5,5 kg |

| | |
| --- | --- |
| Terminal clamps | Screws |
| Minimum amplifier output power recommended | 20 W |

| | |
| --- | --- |
| Suitable for AV receiver | Yes |
| Suitable for banana plug | Yes |
| Maximum cable diameter | 6 mm |
| Diameter of the stand screw threads | 6 mm |
| Removable front cover | Yes |
| Enclosure material | MDF |
| Enclosure surface | Lacquer, matte + laminate |
| Magnetic shielding | Yes |
| Net internal volume | 3,8 L |
| Wall mounting brackets | Yes |
| Tweeter (number per enclosure) | 1 |
| Tweeter (diameter) | 25 mm |
| Tweeter (material) | Silk |
| Bass/Midrange driver (number per enclosure) | 2 |
| Bass/Midrange driver (diameter) | 100 mm |
| Bass/Midrange driver (material) | cellulose |
| Continuous power handling (IEC - Long Term) | 100 W |
| Sensitivity (2.83 V / 1 m) | 87 dB |
| Frequency range | 120 - 22000 Hz |
| Peak power capacity (IEC - Short Term) | 130 W |
| Maximum sound pressure level | 102 dB/1m |
| Impedance | 4 - 8 Ohm |
| Crossover frequency to Woofer (recommended) | 120 - 140 Hz |
| Acoustic principle | 2-way-system |
| Enclosure type | Closed |
| Crossover frequency internal switch | 2200 Hz |

HDMI-2.0 round cable 1.5m

Highspeed HDMI cable supports all 2.0 specifications such as 4K 50/60p and 4K 3D

| | |
| --- | --- |
| Cable length | 1,5 m |

Subwoofer S 4000 SW

A slender THX subwoofer with 3  X 130 mm woofers - each with an enormous 8 mm of excursion - produces ultra deep bass all the way down to 35 Hz.


| | |
| --- | --- |
| Width | 24,5 cm |
| Height | 49,5 cm |
| Depth | 50 cm |
| Weight | 20,8 kg |

| | |
| --- | --- |
| Cinch input | 1 |

| | |
| --- | --- |
| Power supply voltage | 230 V |
| Automatic on/off | Yes |
| Maximum power consumption | 250 W |
| Mains cable - IEC connector (non-heating device) | Yes |
| Safety class | 2 |
| Storage for settings when disconnected | Yes |
| Standby-Function | Yes |
| Standby-Power consumption | 0,4 W |
| Input gain adjustment | Yes |
| Frequency regulator (range) | High pass: 20 - 50 Hz |
| Level control | Yes |
| Phase control | Yes |
| Power output capacity sinus (RMS) Bass | 150 W |
| Power output capacity impulse (peak) Bass | 200 W |
| Amplifier configuration | 1.0 |
| Amplifier technology | Class D |
| Amplifier channels | 1 |

| | |
| --- | --- |
| Lowest frequency (-3 dB) | 35 Hz |
| Suitable for AV receiver | Yes |
| Equalisation openings (pos.) | Front |
| Equalisation openings | 2 |
| Removable front cover | Yes |
| Frontfire | Yes |
| Enclosure material | MDF |
| Enclosure surface | Lacquer, matte + laminate |
| Magnetic shielding | Yes |
| Integrated stand | Yes |
| Woofer (number per enclosure) | 3 |
| Woofer (diameter) | 130 mm |
| Woofer (material) | cellulose |
| Frequency range | 35 - 200 Hz |
| Maximum sound pressure level | 102 dB/1m |
| Acoustic principle | 1-way-system |
| Enclosure type | Bass reflex |

Subwoofer-Cable 2.5m - C3525W

| | |
| --- | --- |
| Cable length | 2,5 m |