Highlights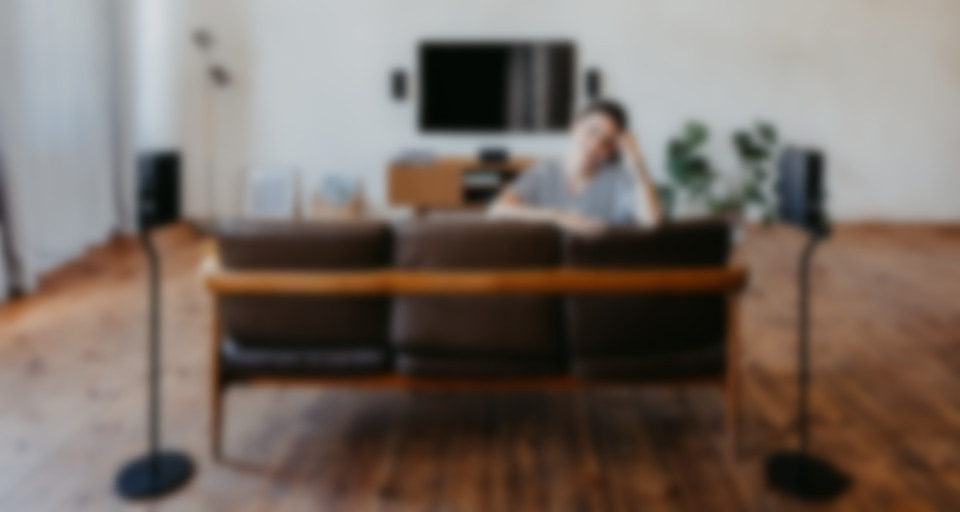 Why we love this product
The Consono Impaq "5.1 Set" combines Teufel's newest and most well-equipped 5.1 Blu-ray receiver, the Impaq 8000, with its bestselling 5.1 home cinema system, the Consono 35. The Consono 35's compact satellites can be effortlessly integrated into any living space. The Consono 35 Impaq is the perfect choice for single-purchase home cinema in small- to medium-sized rooms.
Key advantages at a glance
5.1 Blu-ray complete system with micro satellites for movie soundtracks, music and games
5 identical 2-way mircospeakers with 2 midrange drivers each create a realistic, room-filling sound
Set includes: Impaq 8000 Blu-ray receiver, Consono 35 surround sound speakers and cables
Included silm-line Blu-ray AV receiver with HD audio, Bluetooth with aptX codec and DLNA
5 devices in one: Blu-ray & CD player, AV receiver, network audio player and radio
Delivered with required cables and a powerful flat subwoofer
750 watts drives the system to incredible levels
Features
All technologies at a glance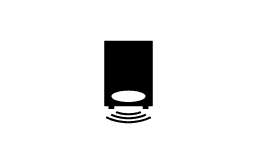 Downfire-Subwoofer. Der Tieftöner ist zum Boden hin ausgerichtet.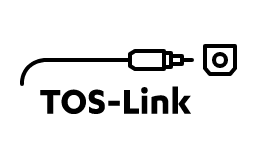 Icon - digital audio input - optical TOSLINK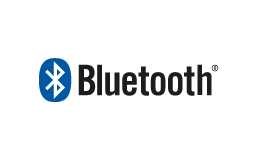 Streame Musik kabellos vom Smartphone, PC, Notebook oder iOS- bzw- MAC-OS Gerät auf den Lautsprecher. Videoton wird Lippen-synchron übertragen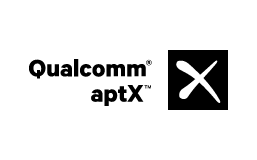 Bluetooth aptX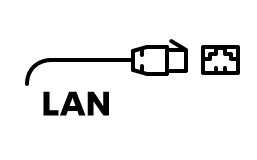 Anschluss zum Ethernet (LAN)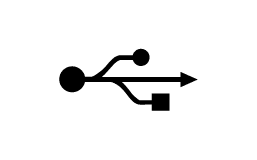 USB-Schnittstelle<br><br>Hinweis: Funktionsumfang der Schnittstelle kann je nach Produkt variieren. Nähere Infos zu diesem Produkt auf der Webseite oder in der Anleitung.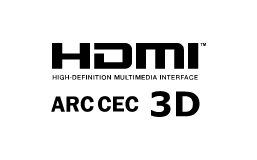 HDMI-Anschluss mit 3D-Unterstützung sowie ARC (Audiorückkanal) und CEC (Steuerung mit der TV-Fernbedienung)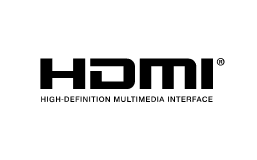 HDMI-Anschluss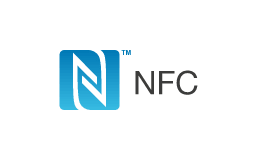 NFC enables a simple connection of two Bluetooth devices without complex pairing.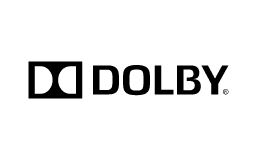 Unterstützt das klassische Dolby Digital Surround Tonformat, welches auf DVD oder Blu-ray gespeichert ist.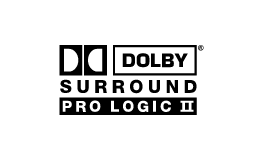 Dolby Pro Logic II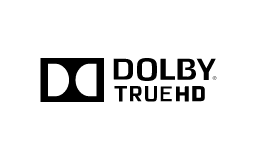 Verlustfreies, digitales Mehrkanaltonformat von Dolby speziell für Blu-rays entwickelt.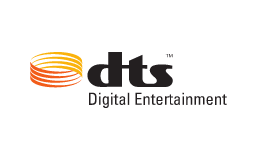 DTS Digital Surround: DTS is a multi-channel sound variant for playing DVDs or Blu-rays with a maximum of 6 soundtracks for a sound channel allocation of 1.0 up to 5.1 surround. However, this DTS variant does not support the DTS HD Audio codec.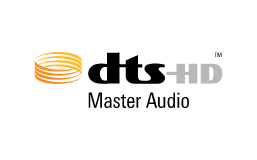 Verlustfreies, digitales Mehrkanaltonformat von dts speziell für Blu-rays entwickelt.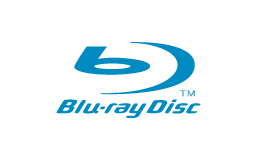 Beinhaltet einen Blu-ray-Player zum Abspielen von Blu-rays, DVDs, CDs.
CD Player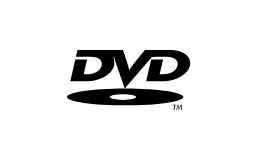 Spielt DVDs, DVD-Rs und DVD-RWs.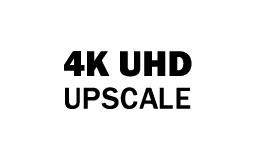 Icon - 4K UHD Upscale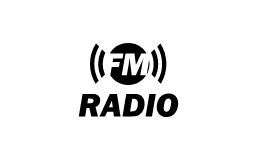 Classic FM radio reception.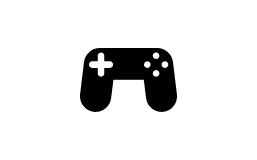 Für Spielekonsole wie Playstation, Xbox oder Nintendo geeignet.
Suitable for the transmission of images (including 3D) and sound (including HD) between devices such as Blu-ray players, TVs, AV receivers and soundbars.

The HDMI version 1.4 supports the following features / uses:

3D
sRGB
YCbCr
8 Channel LPCM (192 kHz, 24 Bit)
Blu-ray and HD DVD Video with maximum resolution
CEC
ARC
DVD audio
Super Audio CD
Auto lip sync
Dolby TrueHD Bitstream
DTS-HD Master Audio
Ethernet Channel
4K resolution

Optimal connectivity
Robust gold-plated jacks facilitate a secure, distortion-free connection.

OFC Copper
The HDMI copper cable is made from oxygen-free copper with 99.99% purity so that oxidation will not in any way weaken the cable or hinder its transmission abilities. Copper with a high degree of purity is treated in special process in order to create a robust cable capable of transmitting transparent sound free form colouration.

Robust jacket
The extremely robust yet flexible outer jacket protects the high-quality cable inside.

Delivery
One cable plus cable ties are included in separate packaging.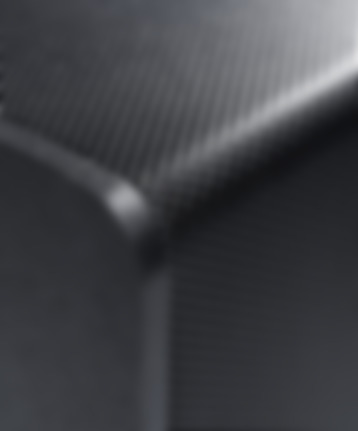 Placement: bookshelf, stand, wall
Optimized crossover provides tuning with even better balance so that the minutest acoustic nuances can be heard clearly. The satellites' capacity was also increased. Higher volumes without detectable distortion for dynamic film and gaming audio is the result. Attractive and sturdy metal grilles protect the satellites while sophisticated chrome rings adorn the drivers. Elegant lines and an attractive design complete the high-end look.

In terms of placement, bookshelves, stands and wall-mounted are all perfectly good options. The satellites can be placed discreetly on a shelf while the center speaker is designed to fit discreetly under the TV. Integrated keyhole brackets allow the speakers to be mounted on the wall or placed on a stand. The robust, sound-optimizing metal grilles keep the drivers safe from curious children and household pets.
Impaq 8000 Blu-ray Receiver
The Impaq Blu-ray A/V receiver is a Blu-ray/DVD/CD player, AV receiver, network player, radio and much more. You won't require any other device to enjoy 5.1 surround with the best possible sound and greatest number of playback options. A single slimline receiver measuring just 8 cm tall is all you need.

The Impaq 8000 delivers balanced sound and stable levels across the entire frequency spectrum. A highly efficient class D amplifier from Texas Instruments gives the little system plenty of power.

The system's ability to process and decode video content is also state-of-the-art. Not only does the Impaq 8000 support this standard, an integrated upscaling function can convert HD content into 4K.

PlayStation 4, Xbox One, Wii U, television, SAT or cable receiver, Apple TV, smartphones and tablets can be easily integrated itno the system via one of the Impaq's HDMI, digital or anlog inputs.

7.1 option: An RCA pre-out connection on the back makes it possible to expand 5.1 into 7.1 setups. Note that active speakers must be connected to the pre-out. With a Rear Station 4, even passive speakers can be integrated and wirelessly controlled.

Rear speaker optional wireless
With the optionally available REARSTATION the rear speakers can be controlled without continuous cabling to the AV receiver.

Front
The REARSTATION transmitter module sends sound signals for the left and right surround channels wirelessly from the AV receiver to the two REARSTATION receiver modules, which can be placed near the rear speakers. There is no need for cabling through the entire room.

Back
The two REARSTATION receiver modules transmit the sound signals from the transmitter divided into the left or right surround channel to the designated rear speakers. There is no need for cabling through the entire room.

A Teufel cable with a 1.0 mm² cross sectional area is recommend for multimedia systems and less expensive home cinema systems where only short distances need to be covered.
CCA Wires
The wires within this cable are made from copper-clad aluminium. CCA cables have the same electric conductivity as full copper wires but weigh less, making them easier to work with.
More wire strands per cable
The loudspeaker cable contains an especially high number of strands for extra flexibility and conductivity.
Robust jacket
The extremely robust yet flexible outer jacket protects the high-quality cable inside. The positive pole is indicated.
Connection
The loudspeaker cables can be connected directly to the amplifier/loudspeaker or by means of a banana plug.
Delivery
One loudspeaker cable plus cable ties with Velcro is delivered in separate packaging.
Included components
Consono 35 Impaq "5.1-Set"
1 × Mono-Subwoofer US 2106/1 SW – Black
1 × Consono 35 Mk3 - Centre + Satellites - Bundle – Black

4 × Satellite-Speaker CS 35 FCR Mk3 – Black
1 × Centre Speaker CS 35 C Mk3 – Black

1 × 30m Speaker Cable 1.0mm² - C1030S – Black
1 × HDMI-Cable 1.4 1.5m - C1515V – Black
1 × Subwoofer-Cable 2.5m - C3525W – Black
1 × Impaq 8000 Blu-ray Receiver – Black

1 × IP 8000 RC Remote Control – Black
1 × FM antenna for IP 8000 BR
1 × Power cable – Black
Specifications
Mono-Subwoofer US 2106/1 SW

The subwoofer US 2106/1 SW knows how to makes its present felt, but it can also show amazing restraint and blend into a supporting role. A 43 Hz low end frequency limit (-3 dB) and a maximum sound level of 106 dB creates an impressive bass experience, yet the enclosure takes up only a small amount of floor space  - just 28 x 28 cm.

| | |
| --- | --- |
| Width | 28 cm |
| Height | 38,5 cm |
| Depth | 28 cm |
| Weight | 7,8 kg |

| | |
| --- | --- |
| Cinch input | 1 |

| | |
| --- | --- |
| Power supply voltage | 230 V |
| Automatic on/off | Yes |
| Maximum power consumption | 100 W |
| Mains lead fixed | Yes |
| Safety class | 2 |
| Storage for settings when disconnected | Yes |
| Standby-Function | Yes |
| Standby-Power consumption | 0,4 W |
| Bass boost/EQ | Yes |
| Input gain adjustment | Yes |
| Level control | Yes |
| Phase control | Yes |
| Power output capacity sinus (RMS) Bass | 80 W |
| Power output capacity impulse (peak) Bass | 100 W |
| Amplifier configuration | 1.0 |
| Amplifier technology | Class D |
| Amplifier channels | 1 |

| | |
| --- | --- |
| Lowest frequency (-3 dB) | 43 Hz |
| Suitable for AV receiver | Yes |
| Equalisation openings (pos.) | Bottom |
| Equalisation openings | 2 |
| Downfire | Yes |
| Diameter of the stand screw threads | 6 mm |
| Removable front cover | Yes |
| Enclosure material | MDF |
| Enclosure surface | Laminated |
| Integrated stand | Yes |
| Woofer (number per enclosure) | 1 |
| Woofer (diameter) | 160 mm |
| Woofer (material) | cellulose |
| Sensitivity (2.83 V / 1 m) | 89 dB |
| Frequency range | 43 - 200 Hz |
| Maximum sound pressure level | 106 dB/1m |
| Impedance | 4 - 8 Ohm |
| Acoustic principle | 1-way-system |
| Enclosure type | Bass reflex |

Satellite-Speaker CS 35 FCR Mk3

2-Wege-Satellit mit 2 starken 80-mm-Mitteltönern und fein auflösendem 19-mm-Hochtöner. Hohe Belastbarkeit für hohe Lautstärken bei geringen Verzerrungen. Ausgewogene, universelle Abstimmung für die Wiedergabe von Filmton, Musik und Gaming-Sound. Hohe Sprachverständlichkeit und satter Sound auch bei geringen Lautstärken. Das Gehäuse mit stabilem Metallgitter schützt die Töner.

Die CS 35 FCR Mk3 sind nicht einzeln erhältlich.

| | |
| --- | --- |
| Width | 10 cm |
| Height | 22,6 cm |
| Depth | 9,5 cm |
| Weight | 1,25 kg |

| | |
| --- | --- |
| Suitable for AV receiver | Yes |
| Maximum cable diameter | 2,5 mm |
| Diameter of the stand screw threads | 6 mm |
| Enclosure material | structure - synthetic |
| Enclosure surface | impact-resistant lacquer, matte |
| Net internal volume | 1,2 L |
| Keyhole plate mounted | Yes |
| Tweeter (number per enclosure) | 1 |
| Tweeter (diameter) | 19 mm |
| Tweeter (material) | Silk |
| Midrange driver (number per enclosure) | 2 |
| Midrange driver (diameter) | 80 mm |
| Midrange driver (material) | cellulose |
| Continuous power handling (IEC - Long Term) | 80 W |
| Sensitivity (2.83 V / 1 m) | 88 dB |
| Frequency range | 150 - 20000 Hz |
| Peak power capacity (IEC - Short Term) | 160 W |
| Maximum sound pressure level | 105 dB/1m |
| Impedance | 4 - 8 Ohm |
| Crossover frequency to Woofer (recommended) | 150 - 180 Hz |
| Acoustic principle | 2-way-system |
| Enclosure type | Closed |
| Crossover frequency internal switch | 3400 Hz |

| | |
| --- | --- |
| Minimum amplifier output power recommended | 10 W |

Centre Speaker CS 35 C Mk3

A 2-way satellite speaker with a powerful 80 mm midrange driver and a high fidelity 19 mm tweeter.


| | |
| --- | --- |
| Width | 22,6 cm |
| Height | 10 cm |
| Depth | 9,5 cm |
| Weight | 1,25 kg |

| | |
| --- | --- |
| Suitable for AV receiver | Yes |
| Maximum cable diameter | 2,5 mm |
| Diameter of the stand screw threads | 6 mm |
| Enclosure material | structure - synthetic |
| Enclosure surface | impact-resistant lacquer, matte |
| Net internal volume | 1,2 L |
| Keyhole plate mounted | Yes |
| Tweeter (number per enclosure) | 1 |
| Tweeter (diameter) | 19 mm |
| Tweeter (material) | Silk |
| Midrange driver (number per enclosure) | 2 |
| Midrange driver (diameter) | 80 mm |
| Midrange driver (material) | cellulose |
| Continuous power handling (IEC - Long Term) | 80 W |
| Sensitivity (2.83 V / 1 m) | 88 dB |
| Frequency range | 150 - 20000 Hz |
| Peak power capacity (IEC - Short Term) | 160 W |
| Maximum sound pressure level | 105 dB/1m |
| Impedance | 4 - 8 Ohm |
| Crossover frequency to Woofer (recommended) | 150 - 180 Hz |
| Acoustic principle | 2-way-system |
| Enclosure type | Closed |
| Crossover frequency internal switch | 3400 Hz |

| | |
| --- | --- |
| Minimum amplifier output power recommended | 10 W |

30m Speaker Cable 1.0mm² - C1030S

| | |
| --- | --- |
| Cross-section | 1 mm² |
| Cable length | 30 m |

Subwoofer-Cable 2.5m - C3525W

| | |
| --- | --- |
| Cable length | 2,5 m |

Impaq 8000 Blu-ray Receiver

Slim-line Blu-ray AV receiver with HD audio, 3D, streaming via Bluetooth and DLNA

| | |
| --- | --- |
| Width | 40 cm |
| Height | 8 cm |
| Depth | 36 cm |
| Weight | 4,8 kg |

| | |
| --- | --- |
| Cinch output stereo | 1 |
| Bass driver output | 1 |
| Cinch input stereo | 1 |
| Digital inputs coaxial | 1 |
| Digital inputs optical | 1 |
| Bluetooth | Yes |
| Bluetooth aptX | Yes |
| LAN | Yes |
| USB 2.0 | Yes |
| HDMI 3D ARC CEC‌ | Yes |
| Video outputs - HDMI | 1 |
| Video inputs- HDMI | 3 |
| High level speaker outputs | 5 |
| NFC | Yes |
| HDMI Version | 1.4b |
| HDMI Version | 1.4b |

| | |
| --- | --- |
| AAC | Yes |
| FLAC | Yes |
| MP3 | Yes |
| OGG | Yes |
| WAV | Yes |
| WMA | Yes |
| Dolby Digital | Yes |
| Dolby Pro Logic II | Yes |
| Dolby TrueHD | Yes |
| DTS Digital Surround | Yes |
| DTS-HD Master Audio | Yes |
| JPEG | Yes |
| Apple Lossless | Yes |
| ASF | Yes |
| HDCD | Yes |
| M4A | Yes |
| MP2 | Yes |
| Dolby Digital Plus | Yes |
| Dolby Headphone | Yes |
| Dolby Pro Logic | Yes |
| AVC/H.264 | Yes |
| BMP | Yes |
| DivX | Yes |
| DivX HD | Yes |
| FLV | Yes |
| GIF | Yes |
| MKV | Yes |
| MPEG1 | Yes |
| MPEG2 | Yes |
| MPEG4 | Yes |
| RealMedia | Yes |
| WMV | Yes |
| Xvid | Yes |
| BDAV | Yes |
| BDMV | Yes |
| Blu-ray | Yes |
| CD-Audio | Yes |
| DVD-Audio | Yes |
| DVD-Video | Yes |
| SVCD | Yes |
| VCD | Yes |
| BD-R | Yes |
| BD-RE | Yes |
| Blu-ray | Yes |
| CD | Yes |
| CD-R | Yes |
| CD-RW | Yes |
| DVD | Yes |
| DVD+R | Yes |
| DVD+RW | Yes |
| DVD-R | Yes |
| DVD-RAM | Yes |
| DVD-RW | Yes |

| | |
| --- | --- |
| Integrated DSP | Yes |
| Display | Yes |
| Power supply voltage | 230 V |
| Automatic on/off | Yes |
| Maximum power consumption | 700 W |
| Mains cable - IEC connector (non-heating device) | Yes |
| Safety class | 2 |
| Storage for settings when disconnected | Yes |
| Standby-Function | Yes |
| Standby-Power consumption | 0,4 W |
| Power output capacity impulse (peak) Satellite | 100 W |
| Amplifier configuration | 5.0 |
| Amplifier technology | Class D |
| Amplifier channels | 5 |
| 10/100-Mbit/s Ethernet | Yes |
| Audio-Digital-Analog-Converter | Texas Instruments |
| Integrated DD/dts/PLII-Decoder | Yes |
| Integrated True HD/dts HD/DD/dts/PLII-Decoder | Yes |
| OSD | Yes |
| Power output capacity sinus (RMS) Satellite | 75 W |
| 10-Mbit/s Ethernet | Yes |
| 4K UHD Upscale | Yes |

| | |
| --- | --- |
| FM | Yes |
| RDS | Yes |
| Channel memory slot - FM | 30 |

| | |
| --- | --- |
| Remote control | Infrared |
| Power source | AAA |